How to improve your sales skills?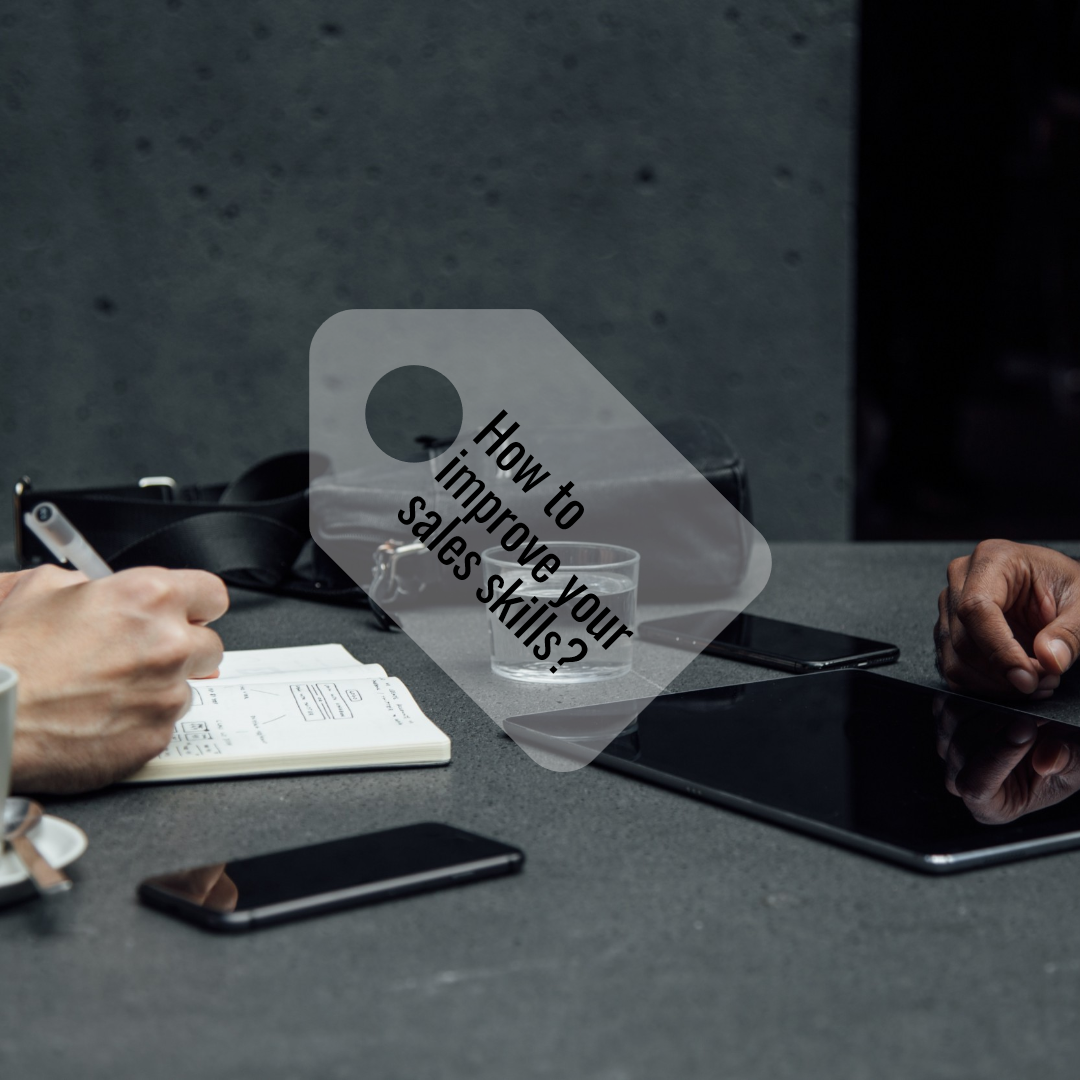 How to improve your sales skills?
People usually don't like change. They are trying to stick to traditions and the 'old ways'. But if you have a company, it is necessary to watch the trends and keep moving forward in order to stay in the business. We prepared some tips on how to improve your sales skills:

Data-Driven Insights? We say yes!
Many times, you don't even notice, when there is a new customer trend, but when all sales data is available to be analyzed with the right tools, these trends can often be spotted early. This allows new opportunities to be exploited.
Use the virtual learning tools to help your team
If your team members need with all the modern technique and they want to keep-up with it, we recommend providing them with virtual learning tools. There are many things on the internet, that can help with that – workshops, online classes, webinars, etc. So why not give them access to these tools?
Cloud is the answer
You should think about switching to cloud, when it comes to the prospect data and customer information. Although it has some disadvantages, we find it very helpful. It can make your sales faster and easier. Among the benefits, you can find real-time insights, mobile access, collaboration and many more.
Find another use for your CRM
It is a must to know how your sales evolves. You should have an overview on things that affect the sales and your company. If you have a well-designed CRM, it can improve the overall visibility into your sales funnel.

Collaboration
You may have people all around the world, with almost no chance to ever meet altogether. But when you use collaborative tools, you can connect them and create a really strong and capable team to accomplish tasks and help them get to work on their new ideas. With your help, they can learn from each other and help each other in many ways.
Lean into Video Conferencing
In the event that you think video conferencing is fair forremote workers, think once more. By utilizing instruments like Slack, Skype, and FaceTime, you'll completely change your commerce for the better. Rather than investing thousands of dollars in cross-country and international deals gatherings, you can virtually build face-to-face relationships. Your teams can moreover be anyplace, meet any time, and immediately sharedocuments and resources. Better yet, employees, who have colds can keep their germs at home but still contribute to sales meetings.
Refine Your CRM
ost companies treat their CRM executions as a "one and done" kind of thing. They never take the opportunity to assist refine their workflows and forms. In any case, indeed the most excellent CRM arrangements can advantage from the intermittent tune-up. For case, a little yearly venture in streamlining the client encounter can result in genuine ROI advancements, and it consistently diminishes the costs training new hires on an easier-to-master CRM. What is CRM? Read on.
Adopt Mobile Sales Skills Tools
It's difficult to exaggerate the affect of the iPad in closing face-to-face sales deals. Today's reps don't ought to burrow around in a briefcase for the correct contracts, at that point difficultly fill within the same subtle elements over different duplicates. Today's field reps have everything they need to close the sale, right at their fingertips. The shapes self-populate with customer data, and convenient prompts appear the client precisely where to sign. Payment can indeed happen on-the-spot, which makes it that much speedier for the rep to get their commission installment. Everybody wins.
Automate Your Follow-Up Messaging
How numerous deals have been misplaced since a rep didn't expeditiously react to an mail? By computerizing your follow-up emails, you'll do more than send out the occasional reminder to a would-be client. You'll personalize answers, track reaction rates, utilize A/B test language, and do endless other things that will eventually result in moved forward deals.
Improve Customer-Facing Technologies
On the off chance that your company has a web client entrance, don't neglect its potential as a apparatus for driving sales. By following client activities, you'll gather important bits of knowledge approximately their needs. For occurrence, you'll be able discover out which items they're looking for, and which pieces of deals and promoting content they download. This strategy can make more openings to cross-sell and upsell, and it can too assist you get it obtaining cycles and buying priorities.
Create a New Center of Gravity with CRM Integrations
Your deals team's whole workflow is centered around one or two key pieces of computer program. For occasion, maybe everybody employments a shared Excel spreadsheet, or intensely depends on Google Calendar to oversee their meetings. These instruments are the "center of gravity" for your company. In numerous cases, they're being utilized for assignments they truly weren't outlined to handle. But by coordination these programs into your CRM, you'llaccess all their usefulness and utilize the correct instrument for the work.
References:
https://www.sugarcrm.com/blog/2019/05/02/11-resources-that-will-improve-your-sales-skills/